We......
Leave your house spotless, and in just a couple of hours. You just give us the day and the time. We will tell you how much you are going to pay us, first we have to see the side of the house.
Lost your card?
If you lost your card I will give you the information in a sec. First I want to tell you that we will have to work out the days. Check our schedule page for information in the free days. If our days are bussy then we will try to do something about it.
Try
We try to give you has much information has we can in this website BUT don't forget to call Zoila for more information.

What does this Offer you?
Well I am a very honest person and I have worked by cleaning houses for two years now. I haven't got any complains and I am still with the same persons started with.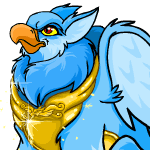 We are Very Serious
We are very serious when it comes to bussiness, we don't like to play around. We are very organized with our work.